The Live Fundraising Solution for your event
---
Give your donors the recognition they want!
---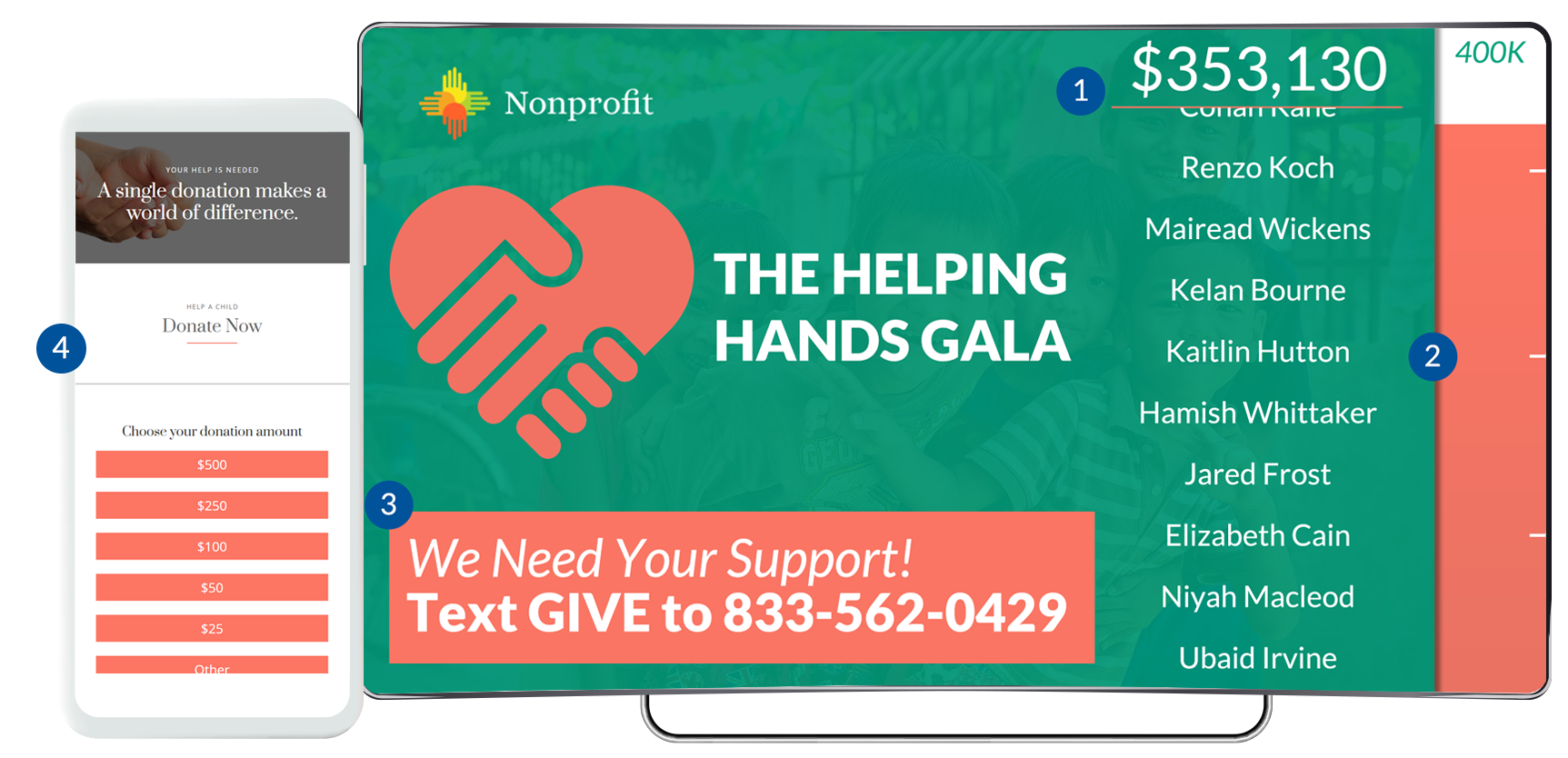 1. Real-time fundraising tally with scrolling donor names
---
Give your donors immediate recognition by displaying their names automatically on the big screen as they donate.
2. Real-time fundraising progress meter
---
Donors will easily be able to see the progress of your fundraising and watch the meter increase as they donate.
3. Simple donations with built-in text-to-give
---
Allow your donors in the room to easily donate with text-to-give.
4. Branded donation forms that are phone friendly
---
Donation forms tailored to your fundraising process to allow for more streamlined donation experience.
Custom graphics to match your event's branding
---
Keep the branding of your event consistent. We will create custom graphics for your fundraising meter that will match the look and feel of your event.
Frequently Asked Questions
Use the form below or call us (914.909.4759) anytime during normal business hours to speak about your ideas and concerns or to schedule a demo, we are a friendly bunch and we'd love to help you get the most from your event.
---